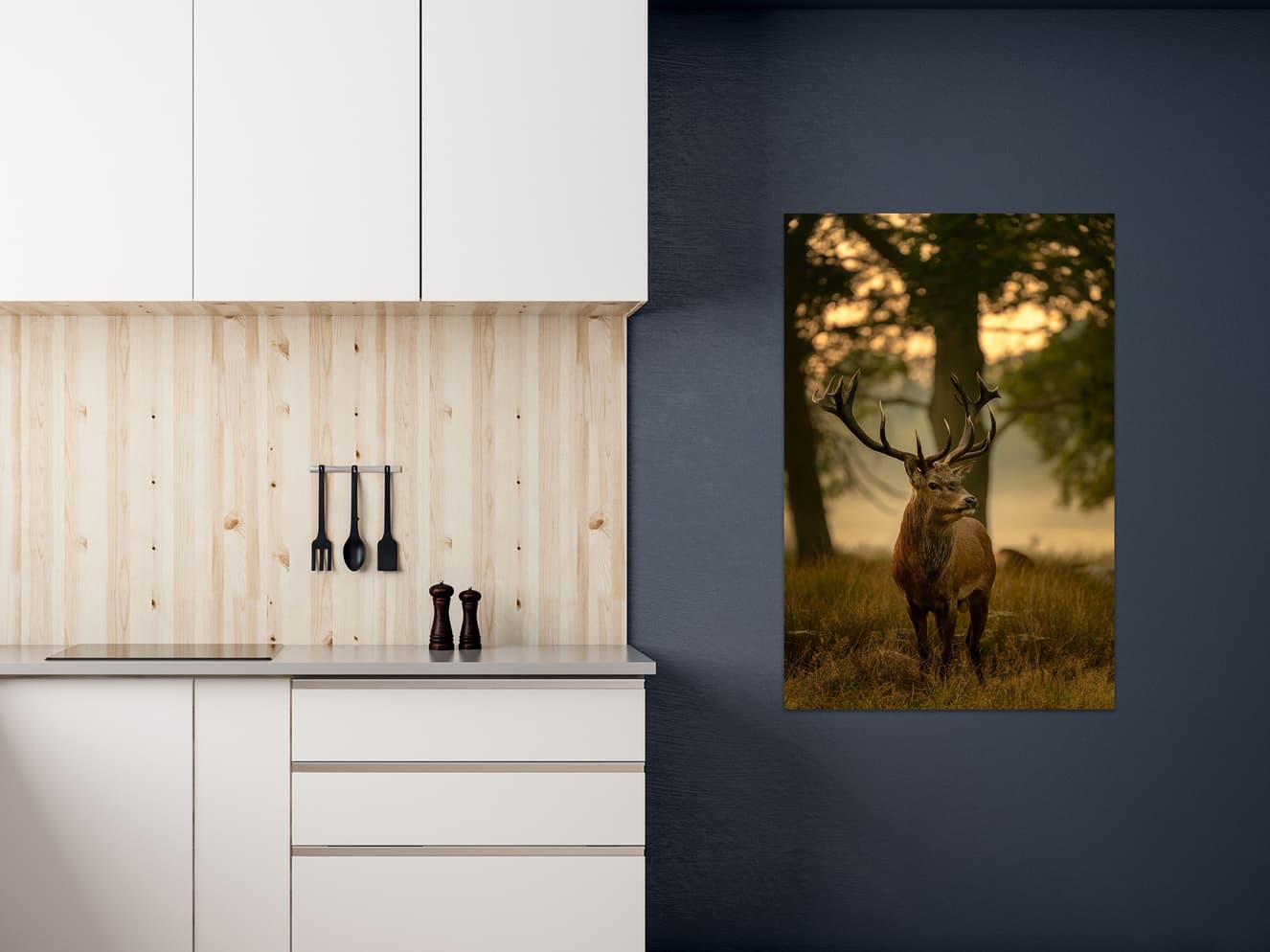 Monach
Paper Fujicolor Professional DP II Lustre
A lone stag wanders through the woods as the sun starts to rise; he momentarily stops to survey his surroundings to ascertain if any rivals are close by.
The UK largest mammal has a regal elegance, which I never tire of photographing.
The shot was captured during the 2020 rutting season.
You may also like
Limited Edition